Fundraiser by Up Top Search
Up Top
Supporting
Lunar Startups
Fundraiser by Up Top Search
Up Top
Supporting
Lunar Startups
About this Fundraiser
Up Top is a web3 talent collective who is coming together and giving back this Holiday season! We let our discord community vote and decide where we wanted the funds we raise to go, and we're excited to be partnering up with Lunar Startups who supports a more equitable entrepreneurial ecosystems by providing education, support, and connectivity to leaders who identify as Black, Indigenous, People of Color (BIPOC), LGBTQ+, women, and nonbinary.)
Learn more about this organization
Donation Profile: https://thegivingblock.com/donate/lunar-startups
Website: https://www.lunarstartups.org/
Twitter: @LunarStartups
Statement: Lunar Startups is on a mission to create more equitable entrepreneurial ecosystems by providing education, support, and connectivity to leaders who identify as Black, Indigenous, People of Color (BIPOC), LGBTQ+, women, and nonbinary. The three key ingredients to success for all entrepreneurs are social capital, inspiration capital, and financial capital. Yet in our region and beyond, under-invested founders lack access to all three types of capital. Lunar aspires to be a critical systems change agent that is disrupting the status quo, shifting mindsets, and demystifying pathways to scale for all entrepreneurs.
$

100

raised from $

500

goal.
Donation data updated every 15 minutes.
All USD amounts are estimates based on exchange rate at time of transaction and are not reflections of the current estimation or value of any cryptocurrency at time of viewing.
Use your platform as a 
generosity generator.
Launch your own fundraiser and directly support your favorite causes with help from your family and friends.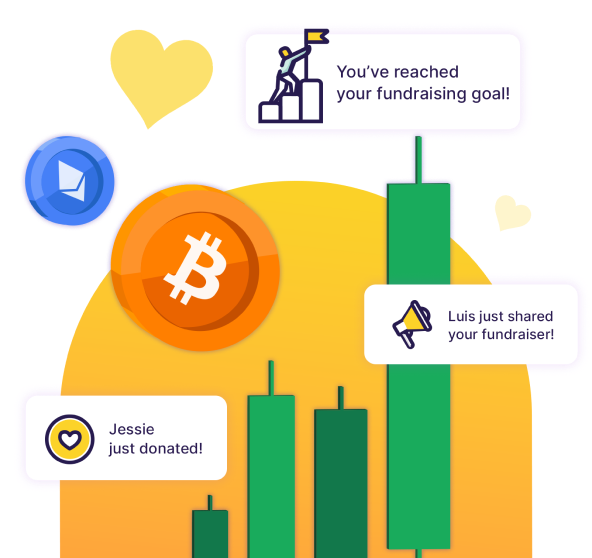 Thousands of organizations fundraise with crypto,
stock and more through The Giving Block
Tap into the fastest growing donor demographics and accelerate your fundraising
with non-cash assets like cryptocurrency, stock and Donor Advised Funds.