Fundraiser by Health Unchained x Wholesome Crypto
Save Lives in Southern Turkey and Syria - Earthquake Aid
Supporting
Doctors Without Borders U.S.A., Inc.
Fundraiser by Health Unchained x Wholesome Crypto
Save Lives in Southern Turkey and Syria - Earthquake Aid
Supporting
Doctors Without Borders U.S.A., Inc.
About this Fundraiser
The largest earthquake in a century struck Turkey and Syria the morning of February 6, 2023. Thousands of people have died and many are still trapped alive underneath the rubble. This donation fund is hosted by Ray and Rudy Dogum, Turkish brothers from the Hatay region of Turkey (north of Syria) who have contributed to the crypto community with their podcasts, Health Unchained and Wholesome Crypto. Some of their family members are trapped under the rubble, others' homes are destroyed and they are displaced with nowhere to go, and many others are unaccounted for. All waiting for rescue workers to save them. The Dogums are just one of the many families who are enduring this disaster as we speak. Doctors Without Borders/Médecins Sans Frontières (MSF) is an international humanitarian organization providing medical care the earthquake sites in Turkey and Syria. Donate to support their life-saving work and help families like the Dogums survive this catastrophe. Thank you for your support
$

10486

raised from $

100000

goal.
Donation data updated every 15 minutes.
All USD amounts are estimates based on exchange rate at time of transaction and are not reflections of the current estimation or value of any cryptocurrency at time of viewing.
Use your platform as a 
generosity generator.
Launch your own fundraiser and directly support your favorite causes with help from your family and friends.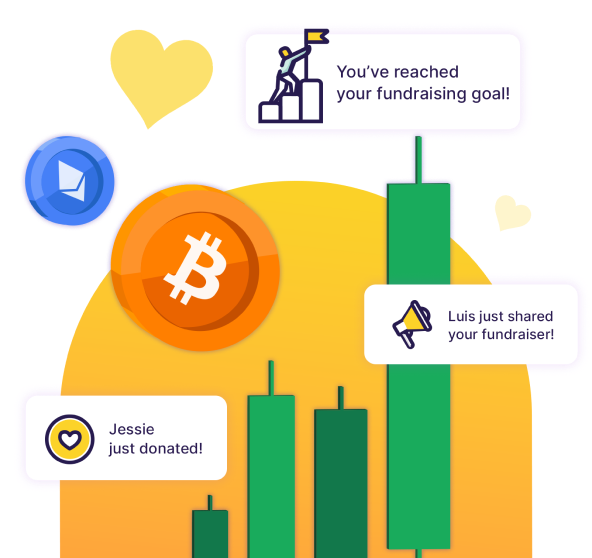 Thousands of organizations fundraise with crypto,
stock and more through The Giving Block
Tap into the fastest growing donor demographics and accelerate your fundraising
with non-cash assets like cryptocurrency, stock and Donor Advised Funds.