Fundraiser by SAVE TURKEY
LIVING FOR OTHERS
Supporting
Global Disaster Relief Team Inc.
Fundraiser by SAVE TURKEY
LIVING FOR OTHERS
Supporting
Global Disaster Relief Team Inc.
About this Fundraiser
At Living for Others, we believe that in times of crisis, it's essential to come together and support those in need. That's why we are launching a fundraising campaign for the victims of the recent earthquake in Turkey. Our goal is to provide emergency aid and support to those affected by this devastating disaster. To make donating as simple and accessible as possible, we are now accepting cryptocurrency donations, including Bitcoin, Ethereum, Dogecoin, ShibaInu. Our recent fundraising activities, including the Ukraine War Fundraising Campaign, show our unwavering commitment to making a difference in the lives of those in need. Join us in our mission to provide comfort and hope to the people of Turkey and Syria, your small donations means a lot to those who need.
Learn more about this organization
Donation Profile: https://thegivingblock.com/donate/global-disaster-relief-team
Website: https://www.gdrt.org/

Statement:
Global Disaster Relief Team (GDRT) is a bridge between medical services and humanitarian aid and those affected by the war in Ukraine that need it most. We work with local and contextually aware resources to identify, vet, and fulfill the needs of people and areas that fall under the radar in this crisis. We connect volunteers, medical professionals, and donated supplies to communities in Ukraine and the people that need them. We find the places who are overburdened and have insufficient resources and who haven't seen enough help, and using our network of skilled volunteers and service workers, we bridge that gap.
$

raised from $

25000

goal.
Donation data updated every 15 minutes.
All USD amounts are estimates based on exchange rate at time of transaction and are not reflections of the current estimation or value of any cryptocurrency at time of viewing.
Use your platform as a 
generosity generator.
Launch your own fundraiser and directly support your favorite causes with help from your family and friends.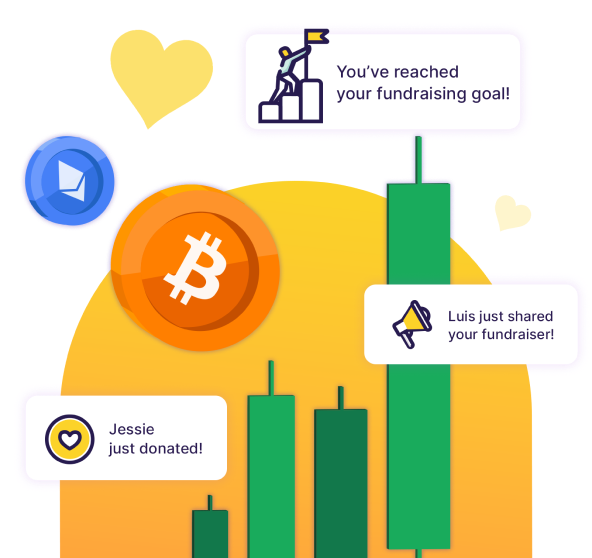 Thousands of organizations fundraise with crypto,
stock and more through The Giving Block
Tap into the fastest growing donor demographics and accelerate your fundraising
with non-cash assets like cryptocurrency, stock and Donor Advised Funds.