Fundraiser by David R.
Joshway Scholarship
Supporting
Joshway
Fundraiser by David R.
Joshway Scholarship
Supporting
Joshway
About this Fundraiser
Approaching my 40th birthday, I have been reflecting on the blessings and lessons life has given me. Giving back to society is my top priority, which is why Joshway is thrilled to partner with Northampton Community College in launching the Joshway Scholarship program. Our program aims to help young minds develop their artistic abilities and essential life skills, including financial literacy, youth leadership, and mindfulness. Our ultimate objective is to pave the way for their higher education. I cordially invite you to join us in launching the Joshway Scholarship program and be a part of the legacy. Your contribution, no matter how small, can help shape a brighter future for our youth. Our fundraiser is designed to raise the initial amount required to make this program official. So, please celebrate my 40th birthday by investing in the dreams of these young minds. Join us in our mission and donate to the Joshway Scholarship program today!
Learn more about this organization
Donation Profile: https://thegivingblock.com/donate/joshway
Website: https://joshway.org/
Twitter: @JoshwayLV
Statement: Our mission is to empower and inspire young artists through art, providing financial assistance, resources, and support to nurture their creative talents and build a community of confident and inspired artists. By building partnerships in the Lehigh Valley, we aim to empower every young person with the skills and knowledge they need to succeed in their future endeavors
$

7535

raised from $

25000

goal.
Donation data updated every 15 minutes.
All USD amounts are estimates based on exchange rate at time of transaction and are not reflections of the current estimation or value of any cryptocurrency at time of viewing.
Use your platform as a 
generosity generator.
Launch your own fundraiser and directly support your favorite causes with help from your family and friends.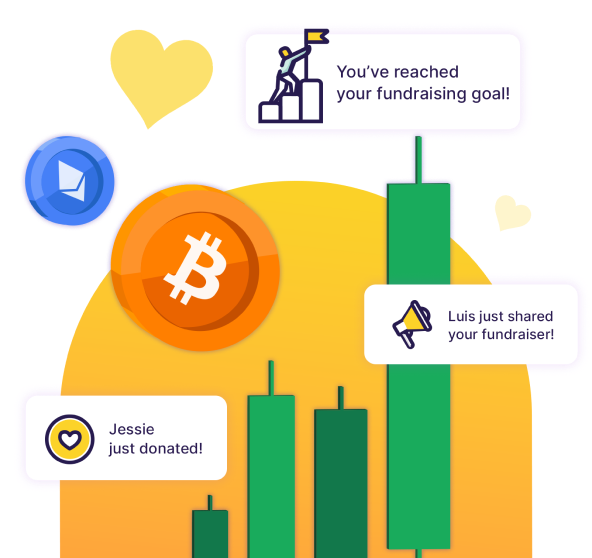 Thousands of organizations fundraise with crypto,
stock and more through The Giving Block
Tap into the fastest growing donor demographics and accelerate your fundraising
with non-cash assets like cryptocurrency, stock and Donor Advised Funds.