Fundraiser by Christie Garton
1000 Dreams Fund
Supporting
1000 Dreams Fund
Fundraiser by Christie Garton
1000 Dreams Fund
Supporting
1000 Dreams Fund
About this Fundraiser
There are more than 20 million high school and college-age girls in the U.S., and every single one is working toward a different goal. But with college costs rising and the price of extracurriculars lofty, those dreams can feel totally out of reach. But they're not — and the 1,000 Dreams Fund is here to empower YOU to power on toward your greatest ambitions. Our intent with our microgrant model is to help fund those urgent needs with a small but mighty amount that can have a huge impact.
$

raised from $

100000

goal.
Donation data updated every 15 minutes.
All USD amounts are estimates based on exchange rate at time of transaction and are not reflections of the current estimation or value of any cryptocurrency at time of viewing.
Use your platform as a 
generosity generator.
Launch your own fundraiser and directly support your favorite causes with help from your family and friends.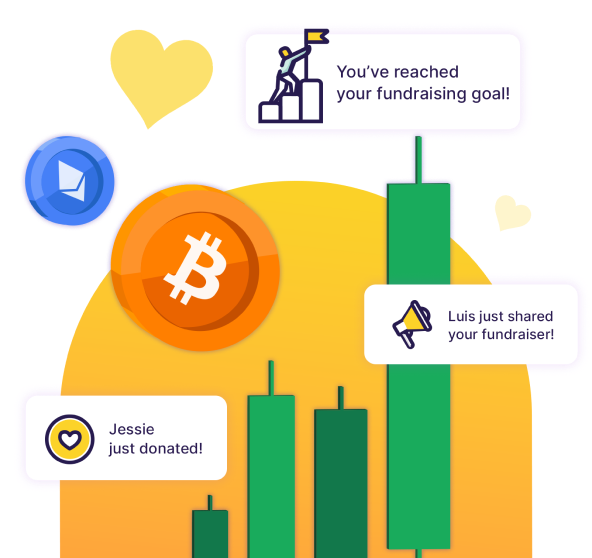 Thousands of organizations fundraise with crypto,
stock and more through The Giving Block
Tap into the fastest growing donor demographics and accelerate your fundraising
with non-cash assets like cryptocurrency, stock and Donor Advised Funds.