Fundraiser by Erin O'Donnell
Help support education in the Philippines
Supporting
Project Phil
Fundraiser by Erin O'Donnell
Help support education in the Philippines
Supporting
Project Phil
About this Fundraiser
We're celebrating Project Phil turning 5 with this fundraiser! Donate crypto, stocks or with card and support this incredible organization! Project Phil was founded by the husband and wife team of Cathy Valeros and Ben Pousty. Today, we have a community of 500+ global donors and volunteers on-the-ground in the Philippines and in the US, dedicated to helping those in need across the Philippines.
Learn more about this organization
Donation Profile: https://thegivingblock.com/donate/project-phil
Website: https://www.projectphil.org/
Twitter: @ProjectPhilPH
Statement: We are on a mission to end the vicious cycle of poverty that has plagued the Philippines for generations. We believe every Filipino student deserves a quality education and every Filipino family deserves access to food, medicine and the essentials necessary to live a dignified life. Our charitable programs award scholarships to deserving students and deliver humanitarian aid and support to communities living in extreme poverty.
$

raised from $

5000

goal.
Donation data updated every 15 minutes.
All USD amounts are estimates based on exchange rate at time of transaction and are not reflections of the current estimation or value of any cryptocurrency at time of viewing.
Use your platform as a 
generosity generator.
Launch your own fundraiser and directly support your favorite causes with help from your family and friends.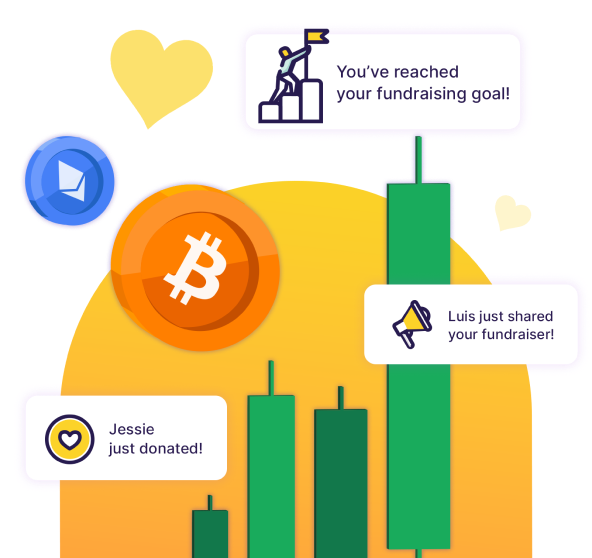 Thousands of organizations fundraise with crypto,
stock and more through The Giving Block
Tap into the fastest growing donor demographics and accelerate your fundraising
with non-cash assets like cryptocurrency, stock and Donor Advised Funds.