Fundraiser by Sorare Community
Support football programs for kids in the Peruvian Andes
Supporting
Sinkumunchis Soccer Peru Foundation
Fundraiser by Sorare Community
Support football programs for kids in the Peruvian Andes
Supporting
Sinkumunchis Soccer Peru Foundation
About this Fundraiser
Our friends at Sinkumunchis aim to decentralize sports in Peru and bring access to football and sports programs to communities all over the country. Although the Andes represents about 32% of the population in Perú, less than 3% of players in the Peru football first division are from the region, and it's even worse for women's football. This is due to a lack of investment and opportunities for people in rural areas of the country. They have already opened two football schools for farmer communities in Cusco having served over 750 kids and young adults and they need help to continue operating their schools and open more to increase their impact. They teach football in the native Quechua language and provide opportunities for real development to local trainers. One Sinkumunchis school for 200-300 kids costs $25,000 per year to run. Let's help them raise enough to open a new school and give young boys and girls a better future and the opportunity to practice sports!
$

235

raised from $

25000

goal.
Donation data updated every 15 minutes.
All USD amounts are estimates based on exchange rate at time of transaction and are not reflections of the current estimation or value of any cryptocurrency at time of viewing.
Use your platform as a 
generosity generator.
Launch your own fundraiser and directly support your favorite causes with help from your family and friends.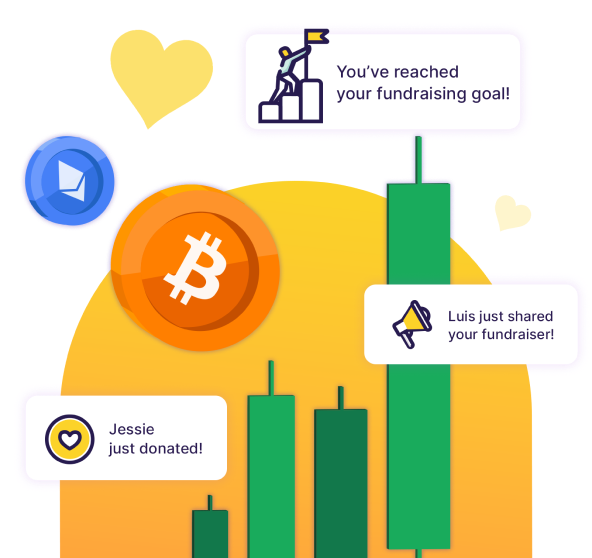 Thousands of organizations fundraise with crypto,
stock and more through The Giving Block
Tap into the fastest growing donor demographics and accelerate your fundraising
with non-cash assets like cryptocurrency, stock and Donor Advised Funds.