Fundraiser by G.D Anderson
Empowering Girls for 10 Years with The Cova Project
Supporting
The Cova Project Limited
Fundraiser by G.D Anderson
Empowering Girls for 10 Years with The Cova Project
Supporting
The Cova Project Limited
About this Fundraiser
The Cova Project is an Australian charity that provides reusable menstrual cups and menstrual health education for girls and women in developing communities in Liberia, Ghana, Uganda and Malawi. We do this to combat the global issue of "period poverty", which is one of the most significant barriers to equality. Help us provide ACCESS, EDUCATION AND DIGNITY. "As CEO of The Cova Project, I know where every dollar goes and how low admin, high impact we are as an organization. I encourage you to donate this holiday season, to help us reach our goal of $5,000 and provide 500 menstrual cups to school aged girls in Uganda, so they can complete their high school experience unimpeded by period poverty. Let's empower hundreds of girls together!" G.D Anderson *Reminder that only Australian donations are tax deductible but every donation is appreciated!
Learn more about this organization
Donation Profile: https://thegivingblock.com/donate/the-cova-project-limited
Website: https://www.thecovaproject.com/
Twitter: @thecovaproject
Statement: The Cova Project works to combat period poverty and empower girls. We distribute menstrual cups and menstrual health education to girls and women in developing communities around the world. The Cova Project works closely with local partners to reach girls who live without access to safe menstrual care and therefore are unable to attend school full time. Our work provides access, education and dignity for all and helps to close the school attendance gap caused by insufficient menstrual health management.
$

26

raised from $

5000

goal.
Donation data updated every 15 minutes.
All USD amounts are estimates based on exchange rate at time of transaction and are not reflections of the current estimation or value of any cryptocurrency at time of viewing.
Use your platform as a 
generosity generator.
Launch your own fundraiser and directly support your favorite causes with help from your family and friends.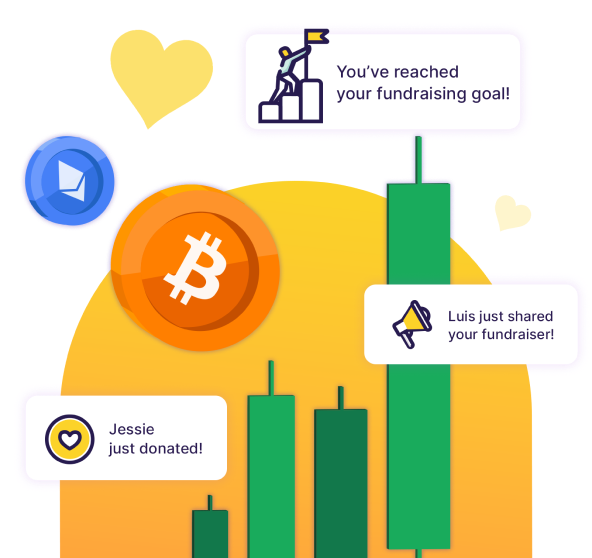 Thousands of organizations fundraise with crypto,
stock and more through The Giving Block
Tap into the fastest growing donor demographics and accelerate your fundraising
with non-cash assets like cryptocurrency, stock and Donor Advised Funds.