Fundraiser by 10 Year Anniversary Boston Marathon
azeem
Supporting
American Liver Foundation
Fundraiser by 10 Year Anniversary Boston Marathon
azeem
Supporting
American Liver Foundation
About this Fundraiser
A decade ago I ran the Boston Marathon for the American Liver Foundation as a way to say goodbye to a city I'd been living in for some of my most memorable developmental years. Unfortunately, I was never able to finish that race because of the tragic events of the Boston bombings. With the ten year anniversary happening now, it only made sense to finish what I started back then. Also, considering I've spent time in the crypto/web3 space since that same year, I also realized how this would be the perfect opportunity to gather people from all around the ecosystem to show the rest of the world the good we can do. Join me in helping raise a significant sum of money to show this amazing new technology we love has real world positive impacts for everyday people. I know it's a really high goal but the media attention we could garner through is much needed at the moment. Every dollar counts!
$

5577

raised from $

10000

goal.
Donation data updated every 15 minutes.
All USD amounts are estimates based on exchange rate at time of transaction and are not reflections of the current estimation or value of any cryptocurrency at time of viewing.
Use your platform as a 
generosity generator.
Launch your own fundraiser and directly support your favorite causes with help from your family and friends.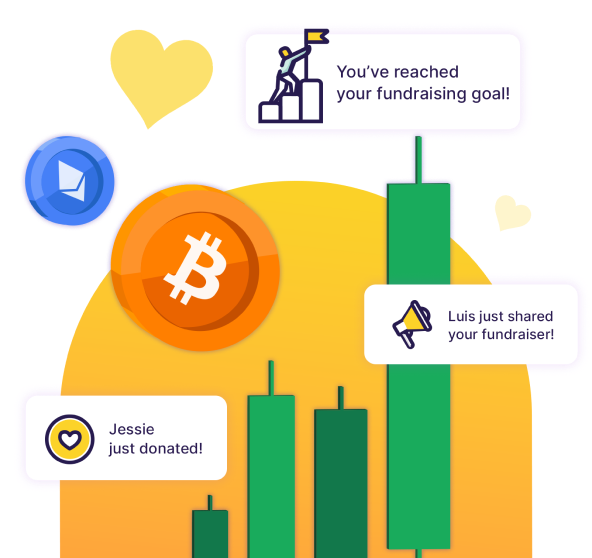 Thousands of organizations fundraise with crypto,
stock and more through The Giving Block
Tap into the fastest growing donor demographics and accelerate your fundraising
with non-cash assets like cryptocurrency, stock and Donor Advised Funds.